Can Your Business Benefit From a Telepresence System?
Enhance Your Collaboration With In-House and Remote Employees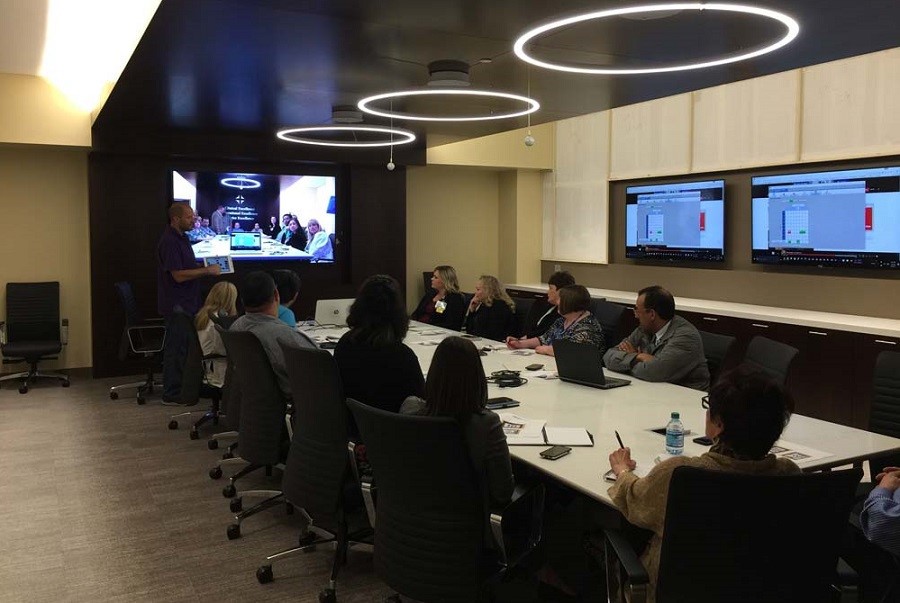 Whether you're in a corporate office or launching a new start-up, communication is one of the pillars of a successful business. One way to improve the relationships between your employees is to embrace a collaborative workforce. By nurturing a team mentality, you can streamline processes, enhance responsibility and boost motivation. So how can you create a cooperative atmosphere in your Palo Alto office? Technology can play a big part! In this blog, we'll showcase how a telepresence system can enhance communications and boost business efficiency.
What Is a Telepresence System?
You've likely used video conferencing before to conduct team meetings or presentations. A telepresence system is a more streamlined, high-tech edition of video conferencing that offers up more features and simpler control. Usually, a telepresence system is made up of the following components:
Displays: Your system will have at least one screen which lets you showcase not only video feeds but also content and interactive whiteboards so you can take notes as the meeting progresses.
Microphones and Cameras: These are strategically installed throughout your conference room to ensure that everyone is seen and heard at all times.
Speakers: Instead of relying on TV speakers, these systems typically include high-performance in-ceiling speakers to get optimal sound throughout the room.
Collaborative Software: This software makes it easy to share content on your display, take advantage of interactive whiteboards, incorporate multiple video feeds, and more.
Integrated Control: From a dedicated touchpad or mobile app you can manage everything from your AV components to lighting, so you don't waste time setting up the room.
Embrace the Benefits of Collaboration
With a telepresence system, you can run efficient, engaging meetings with employees to enhance collaboration and productivity. Below we outline some common ways that businesses benefit from having a strong collaborative platform in their office:
Foster Team Mentality: Through your telepresence system, you can make employees feel like part of the team. Keep them involved in as many aspects of your process as possible, so they feel personally invested in the result. This is especially important if your company has a lot of remote employees.
Boost Brainstorming Sessions: Trying to come up with new processes, ideas, or products? Telepresence makes it easy for everyone to contribute during a team brainstorming session. This can result in an unexpected angle or solution that may not have come up in a more rigid or isolated work environment.
Boost Overall Efficiency: Move group tasks along more quickly by creating an open conversation in which employees can easily communicate what they've completed and provide feedback on the work of others.
Want to take advantage of a telepresence system in your office? The experts at Western Audio Video can design a custom solution for your space with your unique business needs in mind. To get started, give us a call at (877) 747-9447 or contact us online.

No video selected.